An accommodation project in the Basque Country
A crazy idea... but today it's real! We did it !
It all started in 2014. We all wanted to do a project together, an accommodation project in the Basque Country, in the region of St Jean Pied de Port, where our parents so often took us fishing, looking for mushrooms, hiking. .. where our grandparents gave us so many memories at the Baigorry campsite...
On this day of January 2014, stands in front of us the Hotel Iputxainia... an institution in the valley... so many weddings, baptisms, communions... celebrated here.

But us, what we see is a hotel abandoned for 20 years, covered with vegetation and where there is everything to redo... A real challenge...

We have never built anything, we are not do-it-yourselfers, we don't know anything about it... but we have the will, we believe in it, we want to.

3 years of work, a few fights, a lot of fatigue... but strengthened family ties, consolidated friendships, and also some very precious craftsmen...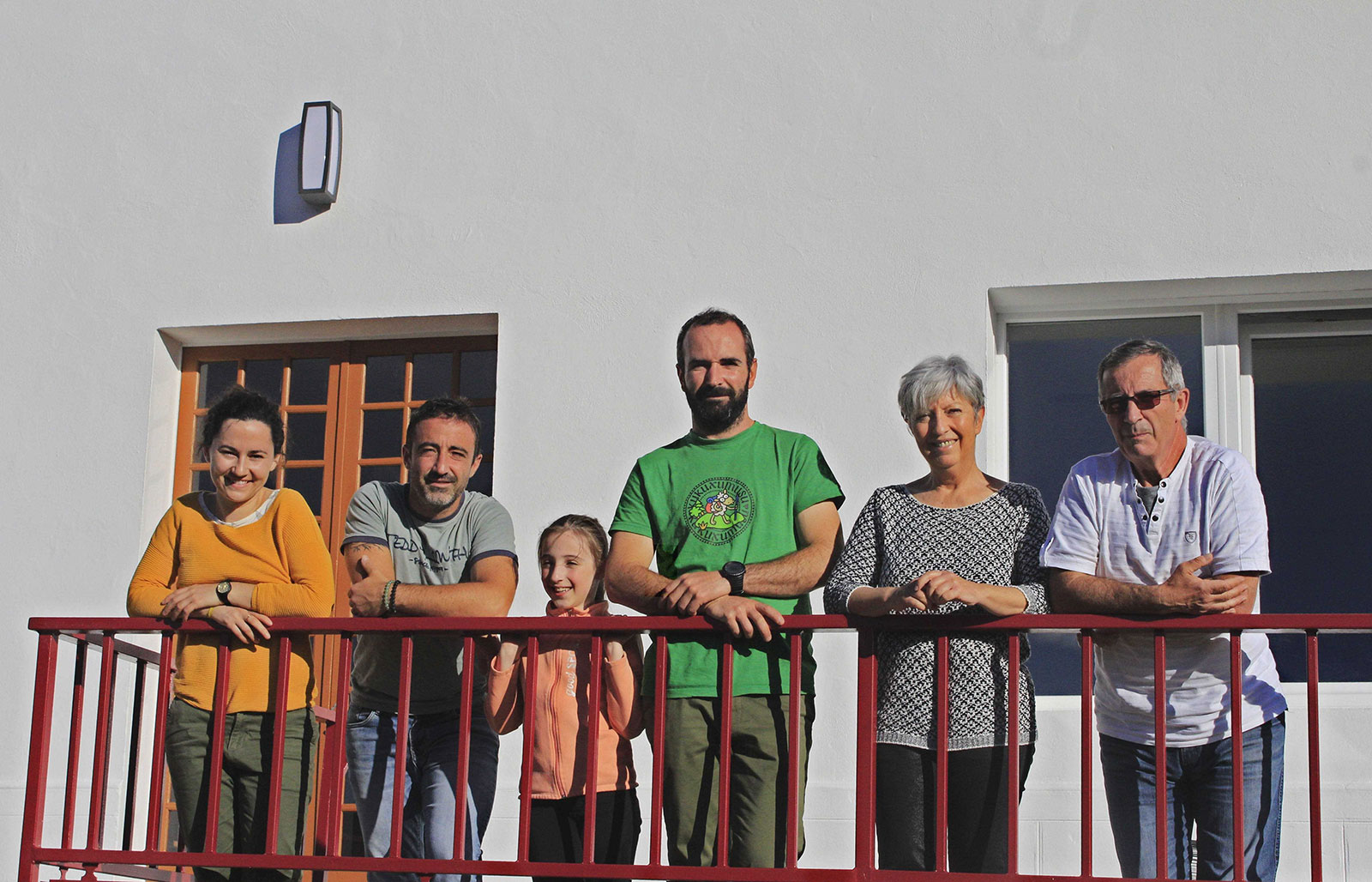 A WARM WELCOME
With us, you are at home. A whole family welcomes you at the gates of Saint Jean Pied de Port, capital of the interior Basque Country.

Josiane, Jean-Michel, Jean and Mathieu are at your service to cook up delicious meals, welcome you or take you to the mountains or fishing!
COMFORTABLE ROOMS
Maison Iputxainia opened its doors in 2018, a new breath of fresh air for this former hotel, an institution in the valley.

We offer fully renovated, spacious, personalized rooms, equipped with television, wifi, private bathrooms, desk, and king size bedding.
QUALITY SERVICES
We wanted Maison Iputxainia to be like the Basque Country: a place where you feel good, a comfortable place, where you want to stay, to enjoy the sweetness of the passing of time. ..

So you will find with us: a heated swimming pool with its outdoor spaces, large terraces conducive to rest, a jacuzzi, a reading room, a TV corner...
Our rooms
A cozy nest in the heart of the Basque Country.
The Iputxainia house is made up of 5 comfortable and well-equipped guest rooms: television, wifi, private bathroom, desk... All our rooms have 180*200 bedding, and are modular, in twin rooms separated by 90*200.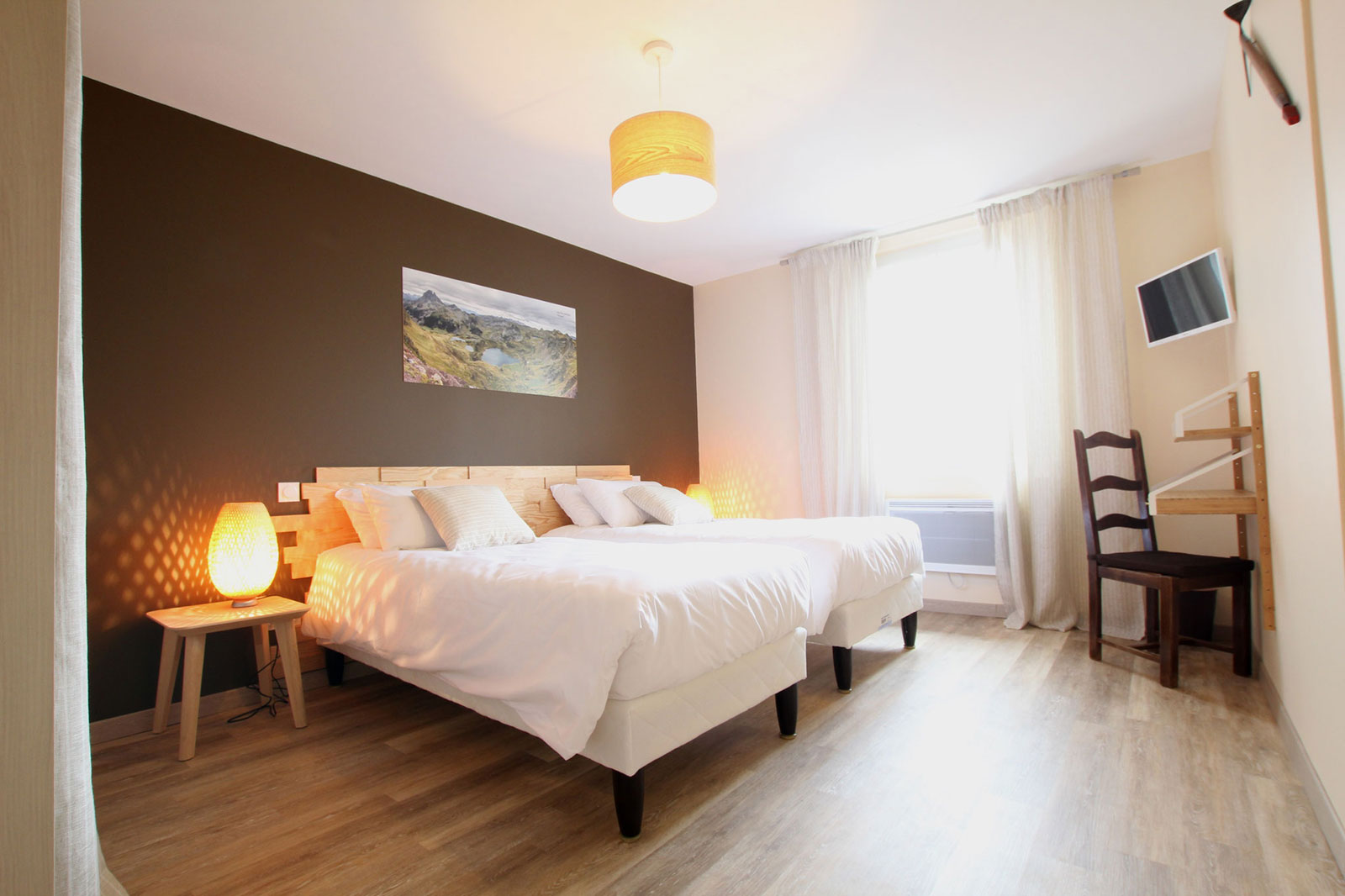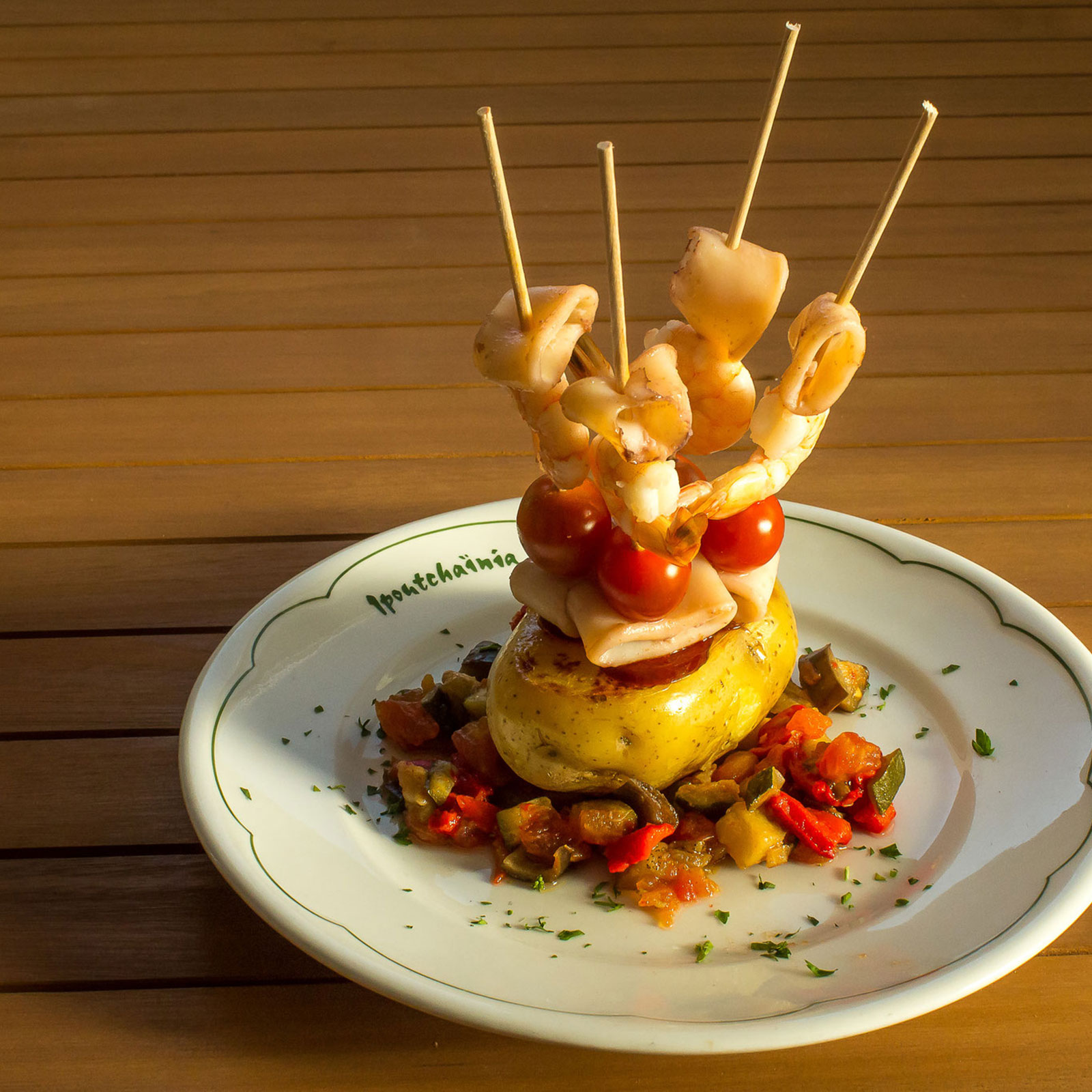 Table d'hôtes
Local products cooked with love.
The gastronomy of the Basque Country is no longer to be presented: the noble products, from our region, have made Basque cuisine famous throughout France (and perhaps even the rest of the world).

Modestly, but with love and conviction, we offer you a culinary journey to the four corners of the Basque Country, but also of the Southwest. Because in the Basque Country, we have Espelette peppers, Bayonne ham, Irouléguy wine, Basque cake, veal Axoa... but our Landes neighbors remain the masters of foie gras, asparagus... and our neighbors from Béarn and Haut-Pyrénéens produce such good wines in Jurançon, Madiran, Pacherenc...

NEW: For the 2020 season, organic products from our terroirs will also be part of our plates!

Our stays
100% Basque Country, 100% Respyrénées
Before opening our bed and breakfast in the Basque Country, we had decided, 5 years ago, to live from our passions which are outdoor activities: hiking, biking, fishing... Thus was born RESPYRENEES, a company family specializing in the design, organization and supervision of active stays in the Basque Country, and more broadly in the Pyrenees.

On the strength of this experience, we have made our accommodation a place perfectly suited to the organization of this type of stay, thanks to its equipment (jacuzzi, swimming pool, relaxation lounge, equipment storage room, bags and shoes, etc.), but also by the permanent presence of qualified professionals in these activities: Mathieu and Jean for hiking and mountain activities, Jean for fishing...

Thus, we offer from April to October (and the rest of the year on request), stays and activities organized from our accommodation, supervised by us, on our territory.